Step-by-Step Instructions
1. Click on Add New Well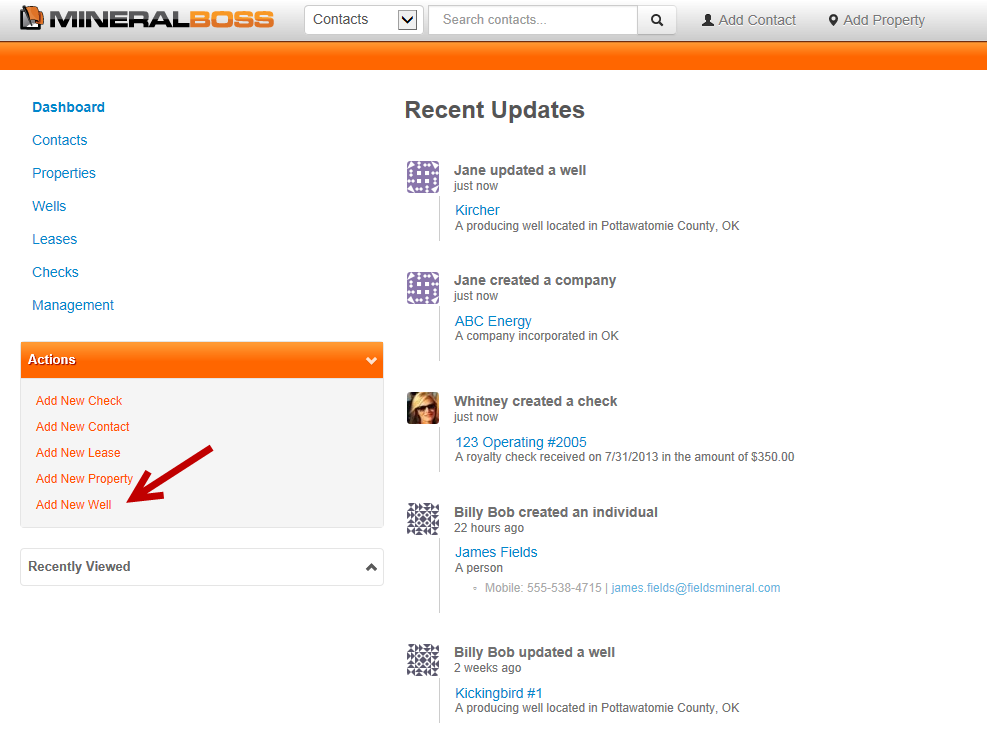 2. Enter Well Information
In the fields, enter information about this well, including it's name, label, legal description, and production status. Click the [Add] to attach this Well to Properties, add a Purchaser, upload Documents, or add Notes.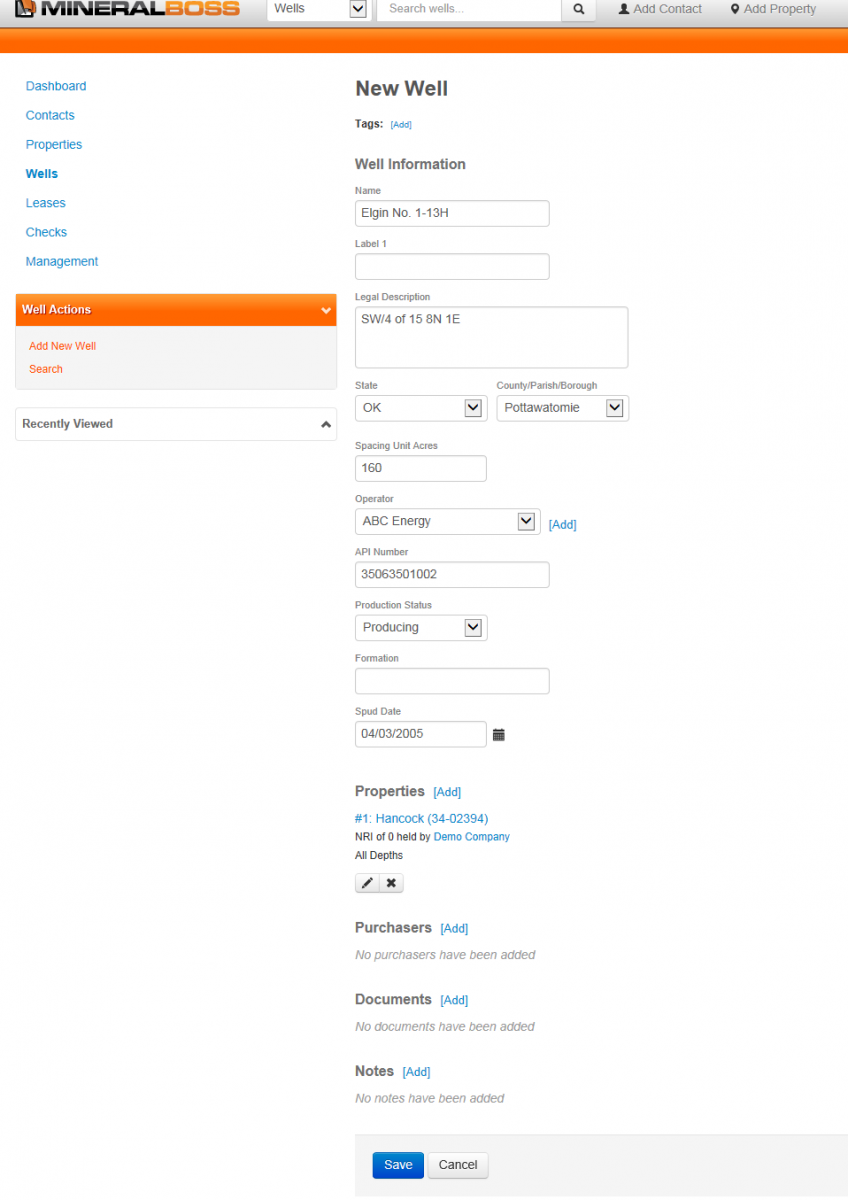 3. Click Save at the bottom
When finished entering information, click the blue Save button at the bottom of the page.